There are so many resources for homeschoolers that you might feel a little overwhelmed by all the choices. I have combed through tons and found my favorites! Note: I am in no way affiliated with any of these companies/resources. Here are my favorite homeschooling resources.
Khan Academy
They have classes for all grade levels. They have videos for math, history, programming, geometry, science and more. They will give your students step by step info on the subject they are learning. After that, they are given exercises to practice what they learned. They can watch the video again if they need more time.  It's free to use Khan Academy and is an amazing supplement to any curriculum you are using. You can use it on a computer or download the app and work from your phone. It is highly engaging, brightly colored and easy for kids to use. You can set up a parent account to keep track of your kid's progress and they even have some exercises for you to do. All in all, this is a really good resource if you're looking for something to add to your children's learning experience.
Tynker: Coding for Kids 
Kids play fun games that teach them to code. They can create apps, get drone codes, and program robots. This site is easy to use and is colorful which helps gets stay engaged as they learn.  they get to see the code they are making and are given instructions on what to input next. The kids can read the instructions which make it easy to comprehend and they can see a picture of the code as they make it. Once the code is complete they are reward with the animation they just made. My son made a penguin one day that walked and danced. There are free options as well as paid options. The site includes JAVA, Python, HTML&CSS, and SWIFT. This is by far one of my son's favorite sites to play on. My parent account lets me know what he is doing and progressing through the games and codes.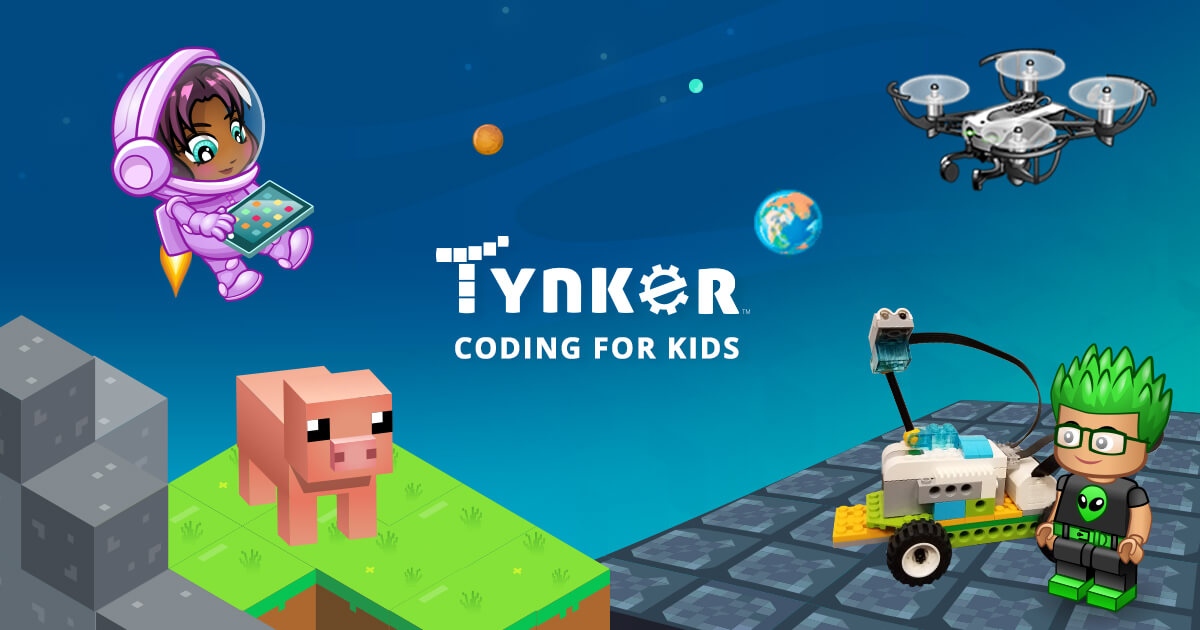 Library of Congress
I love this site for getting classic books for my son! They are free and great quality! I don't have to see if they are available at my library or worry about returning them. My son can read them online at his own pace. They even have the illustrations, if the books have them! We enjoy this site very much and use it often! Right now for kids, here are 51 books and we haven't read through all of them yet. We also use the books in other categories. They have teens, kids, and adults. There are many other resources you can use on the site as well. This is one of our go-to places for online books!
Teachers Pay Teachers
I love this website! We don't use a lot of worksheets but when we do this is the first place I go! There are thousands of worksheets made by teachers, homeschooling parents, and educators in all positions. Some are free and some you have to pay for but it's so worth it! They have worksheets from preschool-12th and the subjects include art, math, science, English, science, social studies foreign language and more! The search feature is easy to locate and use. If you choose you can even make worksheets and make a little extra cash for them. This site is an excellent one to add to your list for all things needed for school.
https://www.teacherspayteachers.com/
ABC Mouse
This is an online "school" for ages 2-8. I have used this with both my kids who loved it and learned so much. They will have books read to them, the words are highlighted for them, listen to songs, do math problems to color pages, make puzzles of their pictures, They learn about their body,  play games, learn about different parts of the world, learn to read and more. They will also have their own avatar they can dress, a room the can decorate, a pet to play with and can have a fish or gerbil to watch. This is a very colorful and interactive site. Both my children learned to count and identify colors among other things by using ABC Mouse. I highly recommend it for anyone who has a child in the age range for this site. With your parent/teacher account you can make lesson plans, view your child's progress, play with your own avatar and more! They even teach your young children how to use a mouse. If you looking for a fun learning site this is one of the best!
https://www.abcmouse.com/abt/homepage?8a08850bc2=T2920721574.1540852218.5066

Free Unit Studies 
If you like unit studies you'll love this site! They have so many to choose from! History, math, science/nature, geography, home economics, art, music, Bible, holidays and sports are included. If you do literature you will pick a book from their list. It's broken down in chapters and you do one chapter at a time. You get vocabulary words, questions to test comprehension,  and suggested activities. I love this site when I want to do a unit study. My son loves that he gets to make a unit study which shows all of his work! This site is easy to use and packed full of information!
http://www.freeunitstudies.com/
There are many more resources these are just the ones I use the most! If you'd like me to make a bigger list of resources let me know and I will gladly do so. Did I miss one you like? Let us know in the comments.